Rainwater Tanks and Products
Rainwater Tanks Sydney - Water Tanks Sydney - Slimline Braintank Australia
ABC Seamless supplies and installs several types of rainwater tanks to meet specific customer needs. All tanks carry substantial warranties and are mostly made from U.V. stabilized food grade polyethylene.
The Latest Innovation In Rainwater Tanks

NEW STYLISH SLIMLINE POLYTHYLENE ROTATIONAL MOULDED, 1-PIECE TANK, WITH IN-BUILT PUMP CAVITY AND NO JOINS!
UV Food Grade Stabilised
Exceeds Australian Standards
Multi Tank Brass Connections
Large 2500litre Capacity
Government Rebate Applies
Broad Colour Range
Finite Element Engineered
Extensive Warranty
Dimensions - Length 2.47m, Height 2.03m, Depth 0.63m
All Distributor Enquiries Welcomed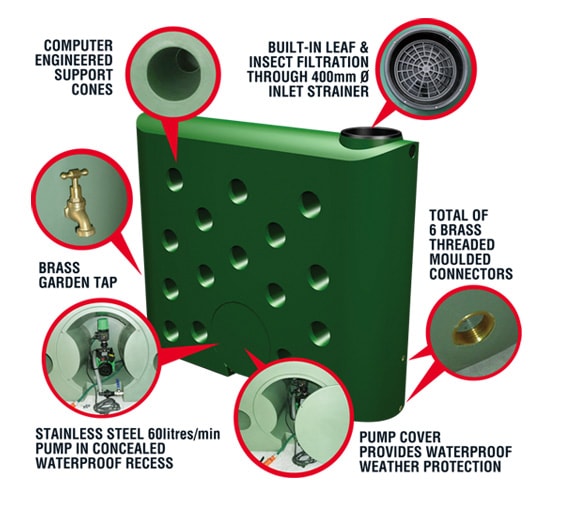 ---
Smooth Cream (Classic Cream)
Mist Green (Pale Eucalypt)
Federation Green (Cottage)
---
Our Range of Rainwater Tank Services Include:
The supply of the tank and related accessories such as a pump, filters, tap and first flush diverter
The provision of appropriate tank foundations and connection to the guttering and stormwater system
Our expertise in the guttering and rainwater product industry allows us to recommend the most effective position for the tank which also allows us to maximize water flow from the guttering system into the tank
The commissioning and maintenance of the tank where all details of the rainwater tank system are carefully explained to you by our Supervisor