THE BENEFITS OF ABC SEAMLESS ALUMINIUM GUTTERING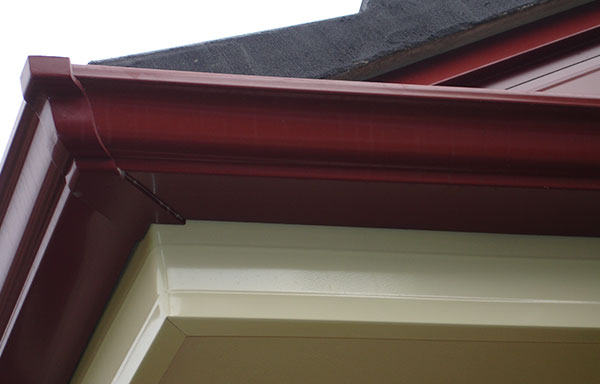 Guttering is critical for your home, protecting it from damage caused by rainwater. But with so many different types of guttering, it is important to choose the right gutter system for your home.
Aluminium gutter systems are fast growing in popularity among architects, builders and homeowners. When considering the significant benefits, it isn't hard to see why. There are several advantages associated with aluminium gutter systems. Here are four of those advantages:
Aluminium gutters don't rust
Many homeowners believe that steel gutter systems are a good option, however, steel gutters can rust after a period of five years after installation when the paint begins to peel off. Aluminium gutters last much longer, with a lifespan of up to 30 years and never rust.
Aluminium gutters are more affordable in the long (or even medium) term
While aluminium gutters may be more expensive upfront, given that they last more than twice as long as steel gutters, it can clearly be seen that aluminium gutters are more affordable in the long run.
Seamless Aluminium gutters don't leak
Aluminium gutters can come in a seamless design, meaning that they are made from a single long piece of aluminium rather than attaching smaller steel gutter pieces together. Because of this, there are no joins needed in seamless aluminium gutters so there is no chance of leaking.
Aluminium gutters are low maintenance and are architecturally attractive
Apart from cleaning out leaves and dirt from your gutters (which probably won't be needed if you use our Leafscreener/Gutterguard product), there is usually very little maintenance required. There is no need to worry about priming, painting and protecting Aluminium gutters. Seamless Aluminium gutters also look great and give a professional finish to your home.
In summary, it is easy to see why aluminium gutters are preferred by the majority of our customers. ABC Seamless has installed aluminium gutters in more than 40,000 homes over the past 50 years. If you want to know more about aluminium gutters or are looking for an obligation free quote for gutters, you can call us on 9748 3022 or fill in our online enquiry form.